KAUST and the Bruker Corporation signed a Memorandum of Understanding, officially launching the KAUST–Bruker Center of Excellence (CoE) in Magnetic Resonance. The agreement marks the culmination of a long and mutually beneficial association between the two organizations.
The reputation of KAUST as an internationally respected, scientific research facility is dependent on providing optimum services to the Kingdom, the region and the international scientific community. This reputation is maintained by fully servicing research requirements.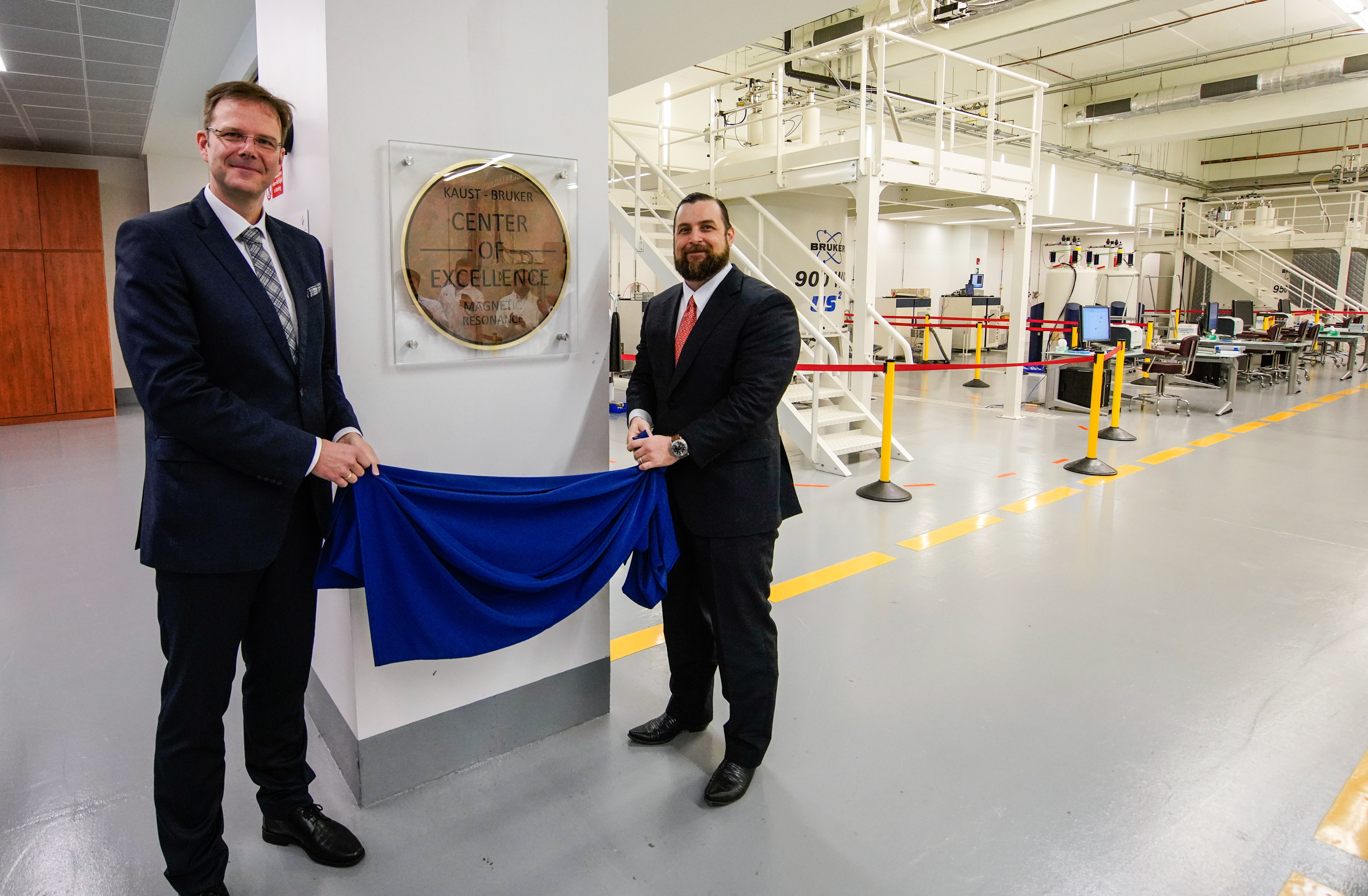 "Scientific advancement is dependent on the close relationship between research and technological developments," said Distinguished Professor Jean M.J. Fréchet, senior vice president for research, innovation, and economic development at KAUST.
"The KAUST-Bruker CoE offers all KAUST users the exceptional opportunity to work with technologies at the very frontline of innovation; adapting them to suit their specific research needs. This CoE will also serve as a launchpad for new technologies, providing the region with an international demonstration and training site," said Fréchet.
A long, fruitful relationship
This level of enhanced support from Bruker, in conjunction with the University's expert staff, comprehensive research ecosystem and magnetic resonance research infrastructure, places KAUST in a preeminent position in Saudi Arabia, the region and the international scientific community.
"Bruker's philosophy of relentless innovation and our long track record in developing leading analytical instrumentation and enabling scientific tools is based on close relationships with our customers," said Dr. Frank Laukien, President and CEO of Bruker Corporation. "Our long and fruitful relationship with KAUST and its world-class researchers is an example of how a symbiotic vendor-customer relationship leads to better instruments and scientific outcomes."
A hub for training and inspiration
The daylong program of events marking the new partnership included a tour of the KAUST Imaging and Characterization Core Lab, and concluded in the Nuclear Magnetic Resonance (NMR) unit, where a number of Bruker technologies were demonstrated. These included the world's first 900 MHz wide-bore NMR spectrometer, the 950 MHz NMR, the Dynamic Nuclear Polarization (DNP) NMR system, as well as the first 500 MHz super wide-bore MRI spectrometer.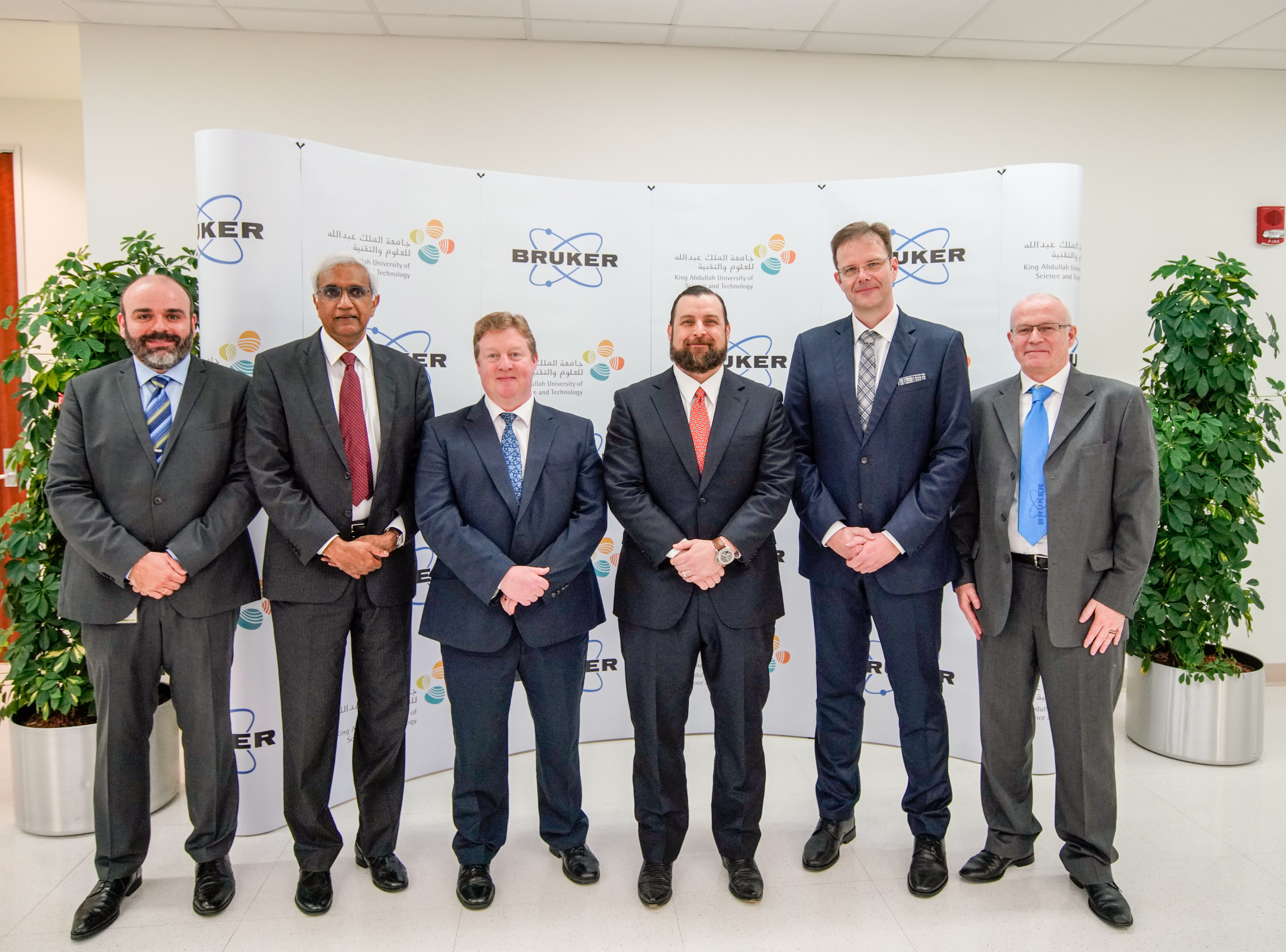 A technical forum was also held, including talks by Bruker delegates, members of the KAUST faculty, and staff from the
KAUST Core Labs
, to showcase Bruker technologies and their applications in research and scientific development.
The launch of the KAUST-Bruker CoE is part of an effort to closely align KAUST with world-class vendors. CoEs function as on-campus technology hubs—primed to train and inspire students and staff. The level of commitment inherent in such partnerships positions the University as an active participant in technological developments, underscoring its commitment to, and impact on, the scientific ambitions of the Kingdom.